07/18/13 - Reviews for
#Coriolanus
are coming in & I'm thrilled!
Thank you
Surreal Time Press
for such a great review!
We have 3 performances left so it would be great to see everyone there!
07/05/13 - Theater in Asylum's production of #Coriolanus has opened at Under St. Marks & I'm very excited about this innovative production! Volumnia is a real challenge & I'm thrilled to have the opportunity to undertake it. I hope everyone will come see this show! We have 2 weekends left and you can get tickets
HERE
!
02/04/13 - Thanks to the power of Google I just found a great
interview
with Chris Ward, who directed me in
Fog Warning
, in which he talks about my role in the film and even says "Madeline has a great wit." Thank you Chris! It was a total pleasure working with him and everyone involved!
Here's a little taste of my role of the nosy cop. (Additional scenes have been added to my Videos page)
02/03/13 - Just found an improvised promo video I shot for the play Make-A-Match-Today. It's brief, but was a lot of fun to shoot. (I set up the video to start just before my appearance)
12/10/12 - After our run of
Socrates on Trial
, in which I played Xanthippe the wife of Socrates,
ETNY
has asked me to return and appear in their spring production of The Gioconda Smile by Aldus Huxley. As always, it's a real pleasure when a company is pleased with my work and wants to work with me again!
07/05/12 - I was honored to be part of Broadway Bares 2012! This year's production, directed by Lee Wilkins, raised $1.2 million for
Broadway Cares/Equity Fights AIDS
! I'm very proud to have raised over $5,000 through my personal fundraiser! Here's a photo of me with Jerry Mitchell, the creator of Broadway Bares!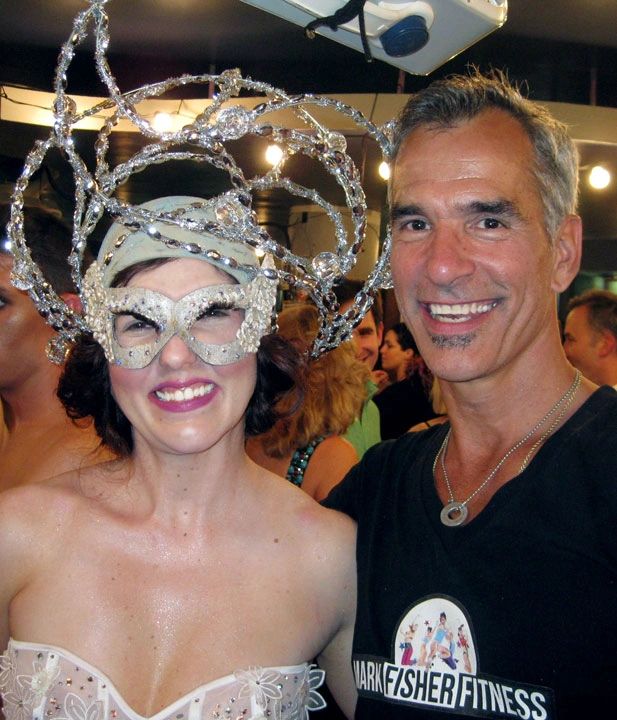 09/16/11- Here is my improvised performance as a rejected dating show candidate for a web campaign.